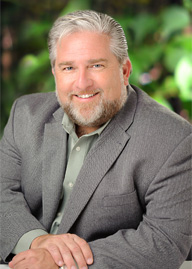 Scott Fay, CIC/FHCP
CEO/Partner
Scott Fay has owned Rood Landscape and its sister company, Treasure Coast Irrigation since 1996. In June 2007, after experiencing period of explosive growth, Scott brought on Thomas Balling to form a cohesive and balanced landscape company. He oversees Business Development, Training, and Education efforts throughout the organization.
Scott has been in the green industry – including landscape maintenance and irrigation – since 1983. He is the author of numerous articles for green industry trade magazines. And he is a featured presenter at state and national Irrigation Association conventions.
Highly respected in the business community, Scott also speaks on general business topics at both the high school and college level, as a featured presenter. He is passionate about creating an environment of learning within his companies, and together with his team he created "13 Core Values" which has guided the organization.
Scott's diverse business background includes the ownership of a real estate investment company (management of residential and commercial rental properties) and an RV and boat storage facility. He has also been president of two landscaping companies.
Education & Certifications: FNGLA (Florida Nursery, Growers and Landscape Association), Certified Horticultural Professional, Licensed Irrigation Contractor and Qualifier (Treasure Coast Irrigation), Certified Irrigation Contractor (CIC) through the Irrigation Association.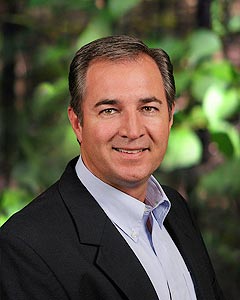 Tom Balling, LCAM
President
Tom Balling joined Treasure Coast Irrigation & Landscape, LLC in 2007 as Partner, COO and President. He has been involved in the South Florida landscape and irrigation business for more than 25 years. Tom oversees all company operations and is actively involved in creating an environment of excellence in every aspect of the business, including Customer Service and Training.
Very active and respected in the business community, Tom is past President of the Executives' Association of the Palm Beaches, a prestigious network of the area's top business leaders consisting of 73 "best in class" companies. He was the 2006 recipient of the prestigious "Presidents Award" for this organization. He is also on Hobe Sound Chamber Board and is the current Treasurer of that organization. Tom is also past President of Quantum Home at St. Mary's Children's Hospital.
Education & Certifications: Bachelor of Science from Palm Beach Atlantic University, Licensed Community Association Manager
Complete landscape service for South Florida
You'll find every aspect of commercial landscape services and residential landscape services under a single, welcoming canopy:
Complete landscape installation
Landscape maintenance, including care for lawns and ornamentals, permanent structures and hardscaping
Environmentally sensitive weed and pest control
Landscape lighting and other "landstyling" services
Tree services, including planting, pruning, fertilization and removal
Irrigation services
//

Rood Landscape is not for everyone.
It's for those who appreciate the value of service in landscape installation, landscape maintenance,
tree services, pest control, weed control and irrigation services.